The partnership is a sure sign of exciting opportunities for commercial leadership in the pharma and life science industries. The Next Pharma Summit in Dubrovnik, Croatia, is expected to be the sharpest commercial event in the pharma industry this year. Viseven will be among the many presenters and solution vendors at the conference.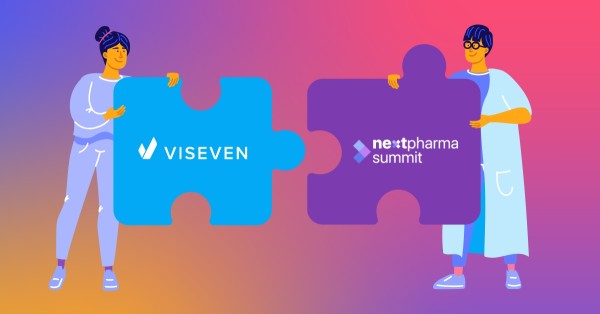 Benefits of Partnership
The company continues to focus on the customer experience by sharing insights and providing access to more than a decade of digital communication expertise in the health field.
"Such an honest relationship with partners, customers and employees generates amazing results. We at NEXT are very pleased to partner with colleagues from Viseven, who remind us that hard work, innovation and a "win-win" mindset, always create long-lasting relationships!" - Dario Safaric, Chairman at NEXT Pharma Summit
The newest digital trends open more flexible ways for pharma businesses to get out of their comfort zone and head to systematic, efficient, and scalable omnichannel strategies and content factories. Digitalization and personalization of content are on the top of the agenda for modern companies. With the support of NEXT, Viseven is going to share its extensive knowledge of building trusted relationships with health care representatives.
"We sincerely believe this decision is a sign that helps us create strong bonds between HCPs and pharma companies. The core idea of what we do is to improve the chain of communication between the pharmaceutical business. This partnership is an ideal solution for those who thrive to achieve great results in the field of technology. So, we have an amazing opportunity to share our vision and ideas and deliver more value in customer's interaction culture." — Anna Kondrashova, CMO, Viseven.
Viseven Integration with Next Pharma Events
Viseven's experts help grow digital maturity in the pharma community via events like Next Pharma Summit. Attendees and followers of events organized by NEXT have an unprecedented chance to discover advanced analytics and learn more about the strategy and discoveries in pharma digital marketing.
This May 17 and 18th, attendees from all over the world will head to Croatia for Next Pharma Summit. Solution vendors and specialists will be in Dubrovnik for one of the industry's most-awaited events. Viseven experts will be there in person to provide all the answers about the company's solutions for pharma.
About Viseven
We are a Global MarTech Services Provider for Pharma and Life Sciences with more than 10 years of expertise in the industry. The company's solutions and products are actively used by TOP 50 Pharma companies in more than 30 countries around the globe. We enable a marketing transformation for enterprises of different sizes and digital maturity levels. Our expertise covers the entire range of relevant aspects, from modular content to customer journey management, aligning tech with strategic goals.
About NEXT
NEXT events bring together the top people and companies in the global pharma industry. Next Pharma Summit bridges commercial, sales, digital, and patient engagement speakers and keynotes for pharmaceuticals. The summit's mission is to be the main event and authority for commercial and medical pharma present models and future trends.
If you are interested in similar opportunities, please head to our partnerships page at: https://viseven.com/partnership/
Follow Viseven on social media LinkedIn, Twitter, YouTube and Facebook