Over this last year, lockdowns and restrictions have led to changes in the day-to-day environments for people across the world. For Allergy Awareness week, we wanted to explore some of the significant ways that this may have impacted our experiences with allergies.
Allergies are common, with around 44% of UK adults suffering from at least one allergy.1 Alongside a genetic influence,2 environmental factors have a key role in the development and severity of allergies.3 Over this last year, across the world, lockdowns and restrictions have led to changes in our day-to-day environments. For Allergy Awareness week 2021, we explored some of the significant ways that this may have impacted our experiences with allergies.
The Scientific Background
Allergies are chronic conditions that occur when our immune system reacts abnormally to an ordinarily harmless substance known as an allergen. This unnecessary immune response, also referred to as a hypersensitivity reaction, then causes what we think of as the typical allergy symptoms such as sneezing, coughing, skin reactions or in severe cases, anaphylaxis.
Although there is a familial component to allergies, our experiences in early life have a strong influence on which allergies we will later develop.4 For example, number of siblings in the home,5 environmental pollution,6 and the composition of our gut microbiotas7 are all contributing factors.
Alongside the impact on our development of allergies, the allergen make-up of our surroundings can impact symptom severity – for example high pollen counts can worsen our experience of hay fever. Therefore, the golden rule for managing allergies is to avoid your known allergens where possible.
In response to the national measures in place throughout the world during the COVID-19 pandemic, we have nearly all seen drastic lifestyle or behavioural changes, particularly when it comes to the environment in which we spend the majority of our days. So how might these changes be influencing our experience with allergies?
1. Enforced lockdowns meant that more time was spent indoors
In our adult lives, most of us are accustomed to a certain degree of freedom when it comes to how we spend our time. For many people, their home is a place to rest their head at the end of the day, whereas most of their lives occur outside of the four walls. In March 2020, our lives moved almost entirely indoors. From young workers living in cramped flat shares to families turning their kitchen tables into a hybrid between the office and a classroom, this time at home was inconvenient for many of us – but on top of this, we were exposed to one specific environment, including the allergens it contains for days at a time.
When we think of allergens, pollen and certain food groups are often the first things to come to mind, but actually, our own homes contain a wealth of substances that we may experience sensitivities to. If you have been experiencing heightened allergy symptoms whilst spending more time at home but can't identify why, Allergy UK have produced an interactive 'Allergy House', which helps to pinpoint some of the most common allergens found in this environment.
One of the allergens that pose more of an issue the more time we spend indoors are dust mites. An Italian study,8 carried out in 2020 investigated patients with a known dust-mite allergy, aiming to compare symptoms experienced in 2020 to the previous year. The study found several nasal symptoms such as a runny nose or nasal obstruction to be significantly worse within this cohort in 2020 than in 2019. The researchers concluded that this was evidence that if any lockdowns were implemented in the future, guidelines and advice for allergy sufferers should be in place.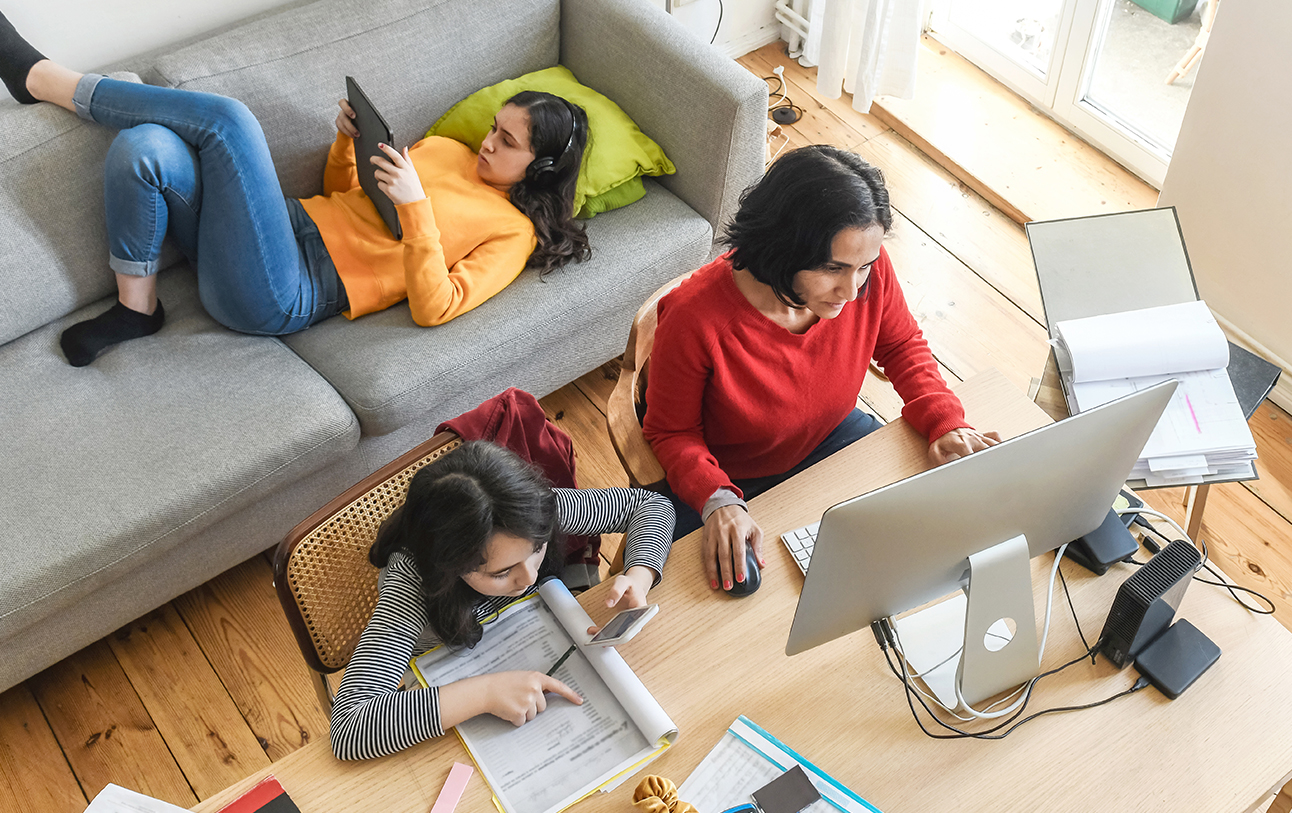 2. A new pet
As we discussed in our recent blog, on the back of widespread lifestyle changes in the Spring of 2020, once society started to reopen, there was a huge increase in pet adoption.9 This increase was largely amongst first-time owners who were now finding that with more time spent at home, their lifestyles were now suitable for pet ownership. However, a concern that we highlighted in our earlier blog was that many first-time pet owners may have rushed into pet ownership, with a survey by The Kennel Club revealing that 1 in 4 new owners admitted to carrying out little research before taking home their new pet.10
As a first time pet owner, you might not realise that you have a pet allergy until you spend those first few days settling them into your home. It might surprise you to know that this is a fairly common experience, with 1 in 10 UK owners being allergic to their cat or dog.11 Surveys have also demonstrated that 44% of owners with allergies did not realise that they had this allergy before taking their new pet home.11 Perhaps, this is a sign that awareness for pet allergies needs to be raised as there are already worries that the wave of pet adoptions could lead to an influx of pets into shelters due to a lack of initial research.12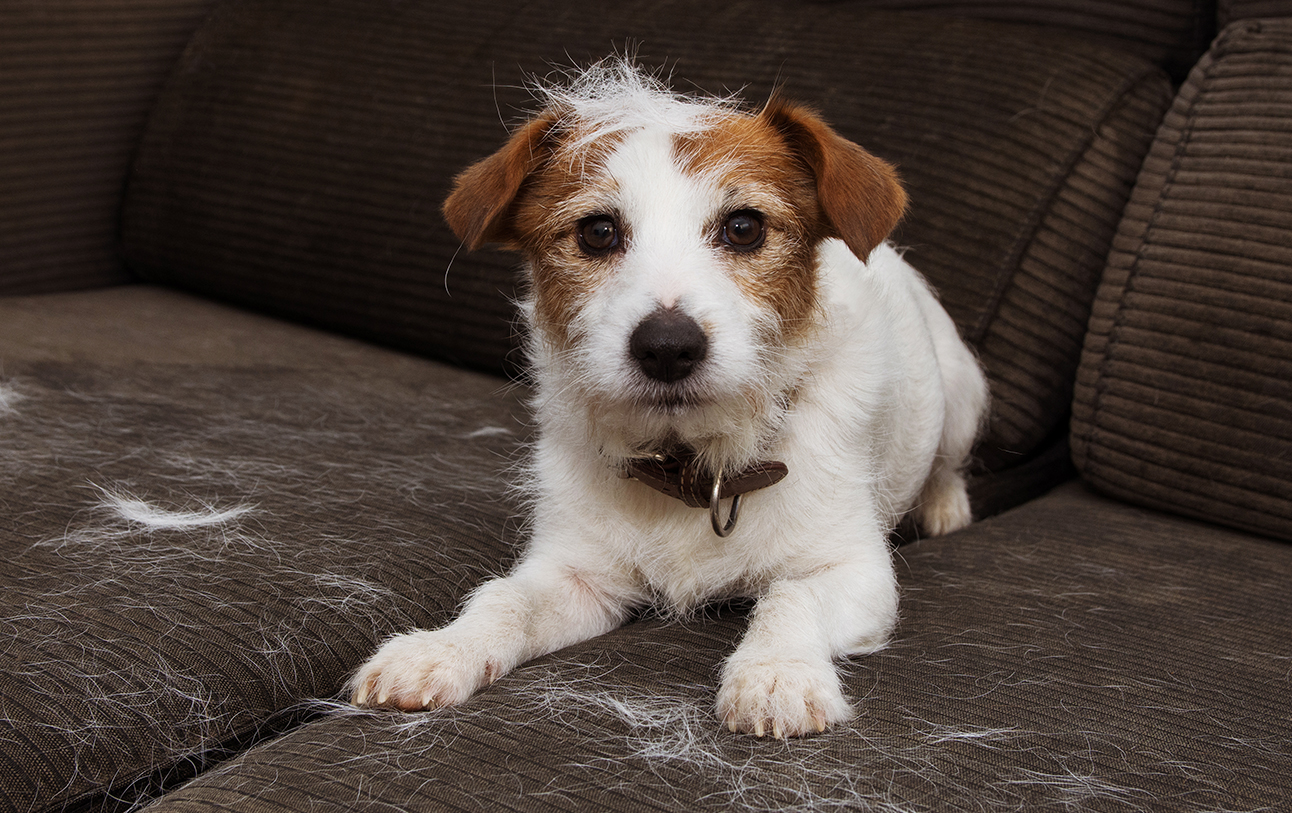 3. More time spent outdoors as restrictions lift
With the risk of COVID-19 infection known to lessen with better ventilation,13 many countries used the tactic of lifting restrictions on outdoor gatherings and activities first. While some countries are used to al fresco dining and socialising, the UK weather means that many of us prefer to spend more of our time indoors. But this year in particular, we're embracing the cold and spending more time outside for the sake of gaining back some social interaction.
This behavioural change is likely to be a lot harder on those of us who are hay fever sufferers. As a result, hay fever awareness is the theme of Allergy Awareness Week for 2021. In fact, this isn't the first issue hay fever sufferers have had during this pandemic, as the symptoms of this seasonal allergy (coughing, difficulty breathing) are quite easy to confuse with the symptoms of a COVID-19 infection. The risks of ignoring a case of coronavirus by assuming it is due to allergies and possibly infecting others or of unnecessarily isolation for what is a non-infectious allergy, introduced the need for educational materials to be produced for the general public.14
Despite the extra time spent outside, it might not be all bad news for hay fever sufferers. During the pandemic and subsequent restrictions, there has been less of a need to travel and therefore a demonstrated drop in air pollution levels.15 As air pollution is known to exacerbate allergy symptoms, it has been theorised that sufferers could experience the opposing effects of an increased exposure to allergens but a decrease in air pollution which could help to alleviate symptoms.16,17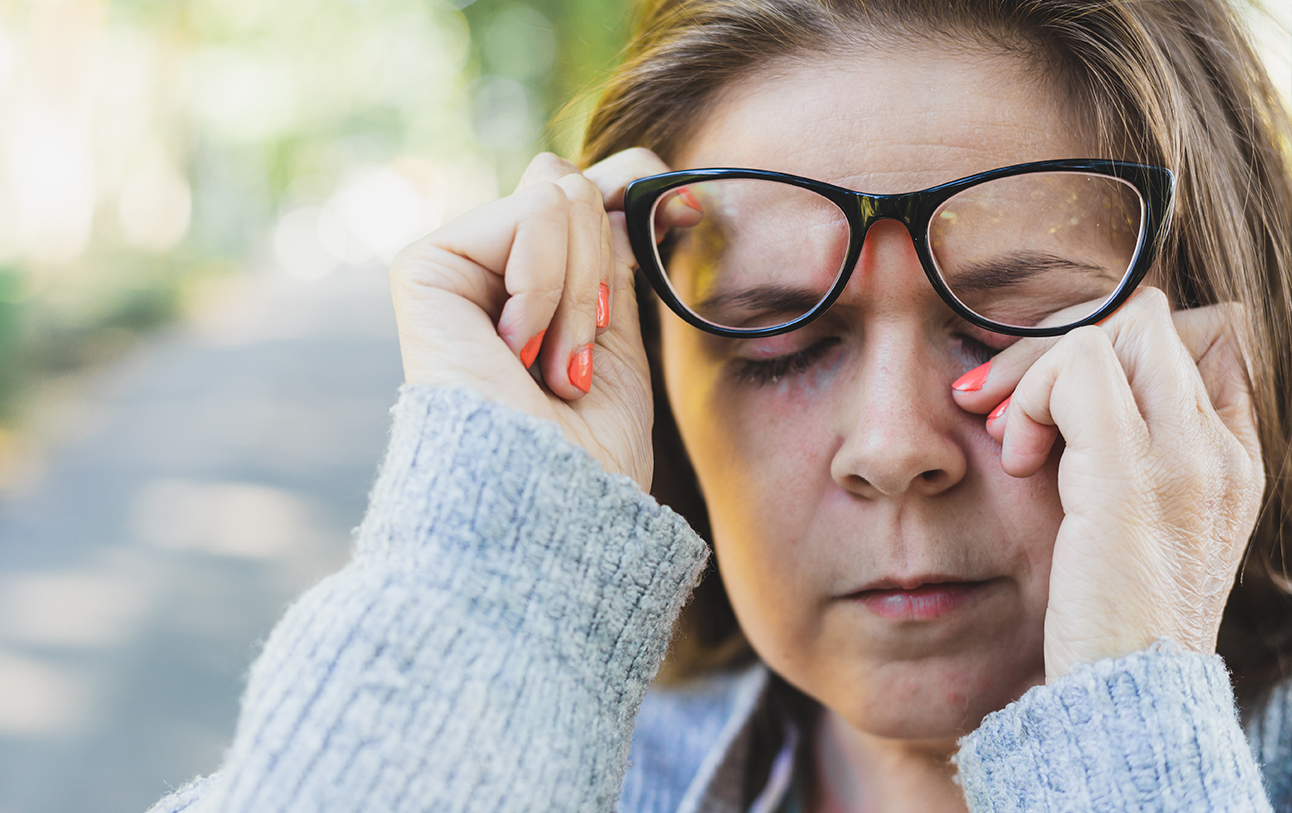 4. Wearing a mask
Another behaviour with the potential to have two opposing effects on allergies is mask wearing. Although slow to roll out in some cases, wearing a mask has been demonstrated to reduce the potential for COVID-19 transmission18 and is even now a legal requirement in many areas of society unless medically exempt. But what impact can masks have on allergies?
On the positive side, there is some evidence to show that wearing a mask could alleviate symptoms by limiting exposure to airborne allergens. One study,19 carried out in Israel, intended to investigate the impact of mask-wearing on symptom severity in nurses with chronic allergic rhinitis. These nurses were wearing masks constantly for their 8-12 hour shifts and reported a significant reduction in allergic rhinitis symptoms by the end of the 2-week investigation. Larger-scale studies are still required and it's worth remembering that these nurses were wearing hospital-approved N95 or surgical face masks, of which the general public were initially discouraged from using in daily life so as not to exacerbate PPE shortages.20
However, as we all become more accustomed to wearing masks in our daily lives, this raises questions as to whether mask wearing could one day be a potential option for preventing allergy symptoms during season. Although, complicating this suggestion is the fact that some people actually experience allergic reactions in response to components of the masks themselves, so the material would have to be an important consideration.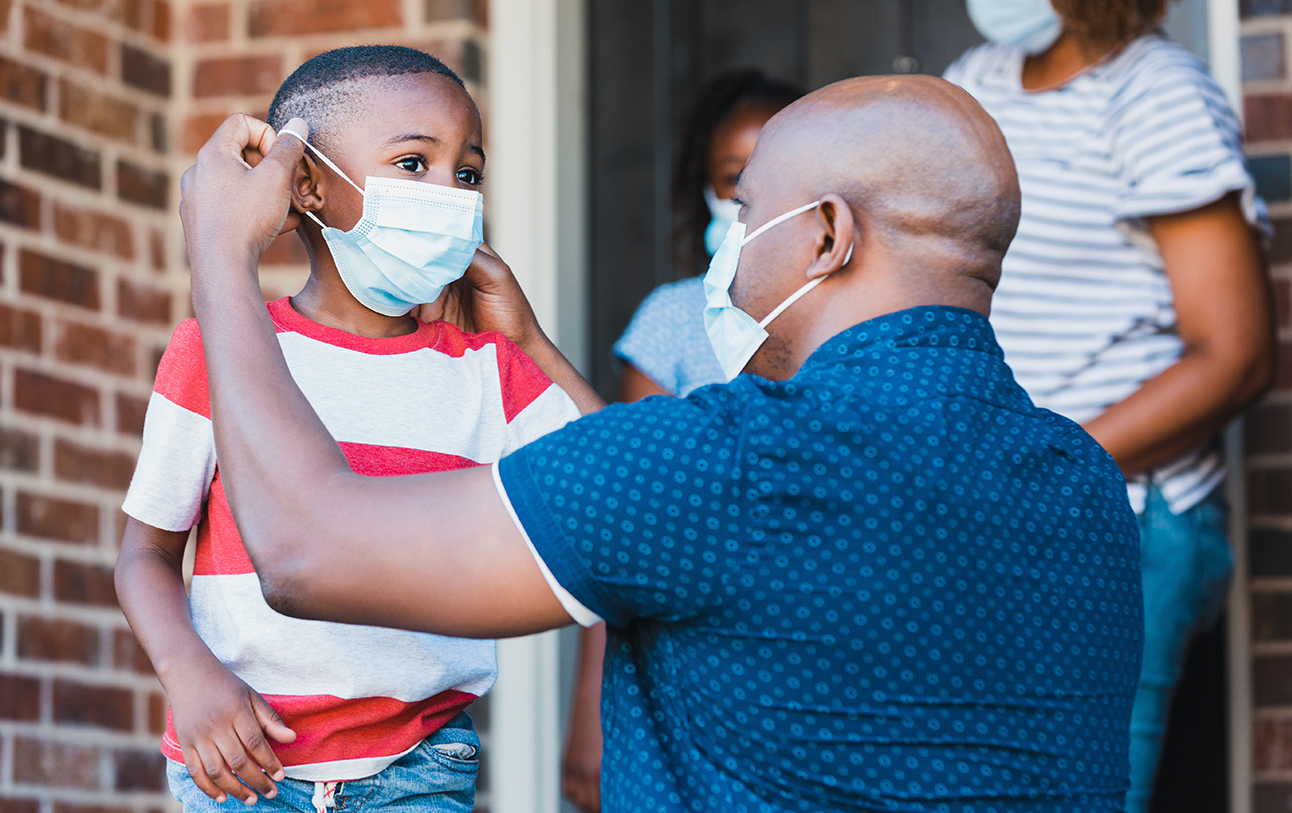 5. Lockdown babies
A full year has passed since the WHO officially declared COVID-19 a pandemic, meaning that there is an entire population of infants who have only ever known life in lockdown and have spent their formative months indoors. Alongside being an interesting cohort of the population to investigate in a social context as they grow up, the development of these babies could have important implications for our understanding of allergies.

Our experiences in early life are known to be an important driver of the allergies we later go on to develop. This has led a group of researchers in Ireland to set up a study21 investigating 1000 babies born between March and May of 2020, during the initial lockdown in Ireland. Professor Jonathan Hourihane who is leading the study has explained how the current global circumstances are providing a great opportunity for us to investigate the early origins of lifelong diseases.
The study will initially involve characterising the profile of each infant's gut microbiome. The children will then be revisited at one and two years old where allergy tests will be carried out to determine if any markers of allergic conditions are present. The influence of the gut microbiota on the development of our immune systems and in turn allergic conditions is already a highly researched topic of interest. Hopefully, this new study will provide some interesting insights on the role of a more limited environment in early life to complement our existing knowledge.
What can we learn from this?
Although research into the long-term effects of the pandemic on allergies along with other health conditions and even social and economic factors is just emerging, we are beginning to see the early evidence of the different implications this unusual year of our lives is going to have in the future.
References:
Mintel's Allergy and Allergy Remedies UK; 2010. Resource. Accessed April 23, 2021.
Portelli MA, et al. Clin Exp Allergy, 2015;(45) 21– 31 Resource. Accessed April 22 2021.
Jenerowicz D, et al. Ann Agric Env Med. 2012;19(3):471-481. Resource. Accessed April 23, 2021.
Reynolds LA, et al. Nat Rev Immunol. 2017;17(8):518-528. Resource. Accessed April 23, 2021.
Von Mutius E, et al. BMJ. 1994;308(6930):692. Resource. Accessed April 23, 2021.
Kim KH, et al. Environ Int. 2013;59:41-52. Resource. Accessed April 26, 2021.
Pascal M, et al. Front Immunol. 2018;9:1584. Resource. Accessed April 26, 2021.
Gelardi M, et al. Laryngoscope Investig Otolaryngol. 2020;5(5):788-790. Resource. Accessed April 21, 2021.
Barr S, The Independent. Published 2020. Resource Accessed April 23, 2021.
The Kennel Club. Published 2020. Resource Accessed February 23, 2021.
Animal Friends Pet Insurance. Published 2017. Resource. Accessed April 23, 2021.
Duffy N, iNews. Published 2020. Resource. Accessed April 23, 2021.
CDC, Published 2021. Resource. Accessed April 23, 2021.
Rotherham NHS Clinical Commissioning Group; 2020. Resource. Accessed April 23, 2021.
Venter ZS, et al. PNAS. 2020;117(32);18984-18990. Resource. Accessed April 26, 2021.
Navel V, et al. J Allergy Clin Immunol. 2020;146:70-71. Resource. Accessed April 23, 2021.
Gallo O, et al. Laryngoscope Investig Otolaryngol. 2020;5(5):807-808. Resource. Accessed April 26, 2021.
Howard J, et al. PNAS. 2021;118(4). Resource. Accessed April 2, 2021.
Dror AA, et al. J Allergy Clin Immunol Pract. 2021;8(10):3590-3593
The Guardian. Published 2020. Resource, Accessed April 23, 2021.
Royal College of Surgeons in Ireland. Published 2020. Resource. Accessed April 23, 2021.