Please login to the form below
3 Steps to Navigating Multichannel in Healthcare
You know about multichannel, but... where now? Download the 3 Steps to Navigating Multichannel in Healthcare ebook to learn what you should do next when planning your multichannel campaign.


The landscape of healthcare marketing is constantly changing. It is all too common to rely on old sales messages, replicating them through different channels and expecting to reach your goal.

With multichannel there are many different routes you can take to achieve success, but which way do you turn first?

This ebook offers 3 key steps to help you get on track and navigate your way through the multichannel journey:


Understand the key elements required to execute a flawless multichannel programme.

Integrate multiple touch points and deliver a quantifiable return on investment.

Assess how multichannel has helped you achieve the goals of your customer and your business.

Download the 3 Steps to Navigating Multichannel in Healthcare ebook
:
http://blul.at/navigatingmc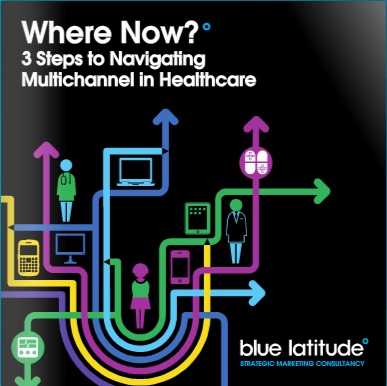 Address:
Blue Latitude Health (UK)
140 Aldersgate Street
London
EC1A 4HY
United Kingdom